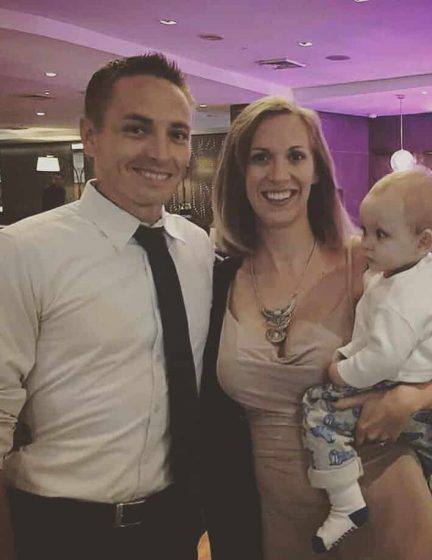 Happy Cat Enclosures Pty Ltd is an Australian owned and family run business that first started operation in 2011.
Happy Cat Enclosures Pty Ltd is led by husband and wife team Daniel & Georgina who are passionate animal lovers. Their love for all things living means that they regularly work with animal charities and support anything that's promotes a cruelty free lifestyle.
The idea of creating beautiful cat runs of unbeatable design first came to Daniel when he was trying to create a safe outdoor area for his own fur babies. After much looking on the internet he realised that the cat enclosure industry was dominated by installers who had little knowledge of the construction industry and that somebody really needed to start an enclosure business that truly looked after the needs of Australia's cat lovers. It was at this point in time that Daniel realised that who would be better to fulfil this role than himself? With his many years of experience in construction, acute attention to detail, passion for animal welfare and desire to do what was right by the Australian public he decided to step up to the challenge.
From here Daniel slaved away working late nights and long weeks to establish a business that is now, without question, the most loved within the industry. His thousands of enclosure creations are all independently loved by both their furry owners and their human counterparts and Daniel knows everybody by both name and face.
His wife Georgina, also joined in with the creation of Happy Cat Enclosures Pty Ltd, is now a well-respected first point of contact for many of our Happy Cats clients. She is a known number lover and has a keen eye for detail allowing her to tackle the business clerical challenges with a smile on her face.
Every enclosure that is quoted and installed is created with equal amounts of passion from both Daniel and Georgina and you can rest assured that one of their many fur babies got to have a peek at each potential cat paradise.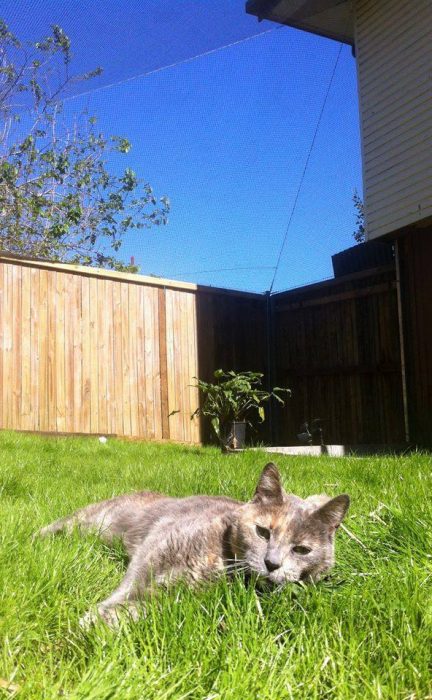 Why choose a Happy Cat Enclosure?
Happy Cat Enclosures Pty Ltd is run by devoted animal advocates with a vast background in the construction industry. We put our hearts and souls into all of our installations and it truly shows with both an impeccable track record and a reputation for providing the toughest and highest quality enclosures on the market.
If you want the safest and strongest enclosure available that will ensure your fur babies are secure then you have come to the right place.
When you choose a Happy Cat Enclosure you're getting an enclosure that is literally unbeatable in both design and quality. All of our custom enclosures come with both a 12 year netting guarantee against sag and deterioration and a 6 year workmanship guarantee. Our motto truly says it all: 'Guaranteed Unbeatable on Quality'.
When you choose a Happy Cat Enclosure you're choosing to install with a company that is Australian owned and run by people passionate to live a cruelty free lifestyle. There's nothing better than knowing that by a supporting a business you're in turn supporting the care and love of animals.