Happy Cat Enclosures went over and above to make sure that we had the best outside space for my daughter Tori's precious cat Silver. The enclosure is linked to her bedroom window, its the best of both worlds for a girl and her cat! Thanks to the team who came out and did the install, a very professional job. Highly recommend!!!
Dr Alex Hynes from Bondi Vet
Why put your trust in Happy Cat Enclosures???
Happy Cat Enclosures can proudly state and with the upmost conviction that "Our quality of our materials, designs and workmanship are UNRIVALLED!"
Over the last 11 years we have pioneered the industry and built more enclosures than any company in Australia. We have come across every situation you can imagine.
We have invested and put that hard yards into actual research and development, to ensure the quality of our work leads the way in safety and security.
Over 11 years we have evolved our enclosures not to save cost, but to provide to provide the most secure and safe enclosures that we possibly can.
As animal advocates, your trust in us with your babies safety and lives, is of paramount importance.
We know our enclosures stand the test of time, we know they are the SAFEST and most SECURE in the industry.
Don't believe what we claim, anyone can make big claims.  Believe in the fact we provide you with unheard of and unrivalled guarantees. When you put your trust in us, you put your babies hands in the safest, most secure and highest quality enclosure in the industry.
A Happy Cat Enclosure will not fail, fault or fall apart.
Happy Cat Enclosures withstand the test of time AND WE BACK THIS SOLIDLY!
-6 YEAR WORKMANSHIP GUARANTEE
-12 YEAR NETTING GUARANTEE
-12 YEAR GATE GUARANTEE
-LIFETIME GUARANTEE ON OUR GATE HARDWARE
-12 YEAR GUARANTEE ON OUR STAINLESS STEEL RIGGING
AND THE ABSOLUTE KICKER 
-AN ESCAPE PROOF GUARANTEE.
This piece of mind is something that only Happy Cat Enclosures can provide.
Do you want to keep your favourite fur baby safe from cars and other traffic while also protecting the natural wildlife? Keeping your cats indoors is the smart move for cat owners, but it's heartbreaking to see them crying to be let out!
The solution is simple. Why not invest in outdoor cat enclosures so your kitty gets the best of both worlds and you can keep your peace of mind? Our cat runs are all custom made to suit your home. 
We service Brisbane,  Gold Coast, Sunshine Coast, Ipswich, Toowoomba and Northern NSW. But we are willing to travel anywhere outside of these areas.
No Interest Ever! Buy our custom cat runs on repayment plans
We offer a repayment plan option for custom enclosures for cats and other pets through Humm so you can make a purchase today and pay for it over time in convenient fortnightly instalments. The application process is simple with no invasive questions and fast approval times. One of the great benefits of a Humm payment plan is that you never pay interest on the amount you owe.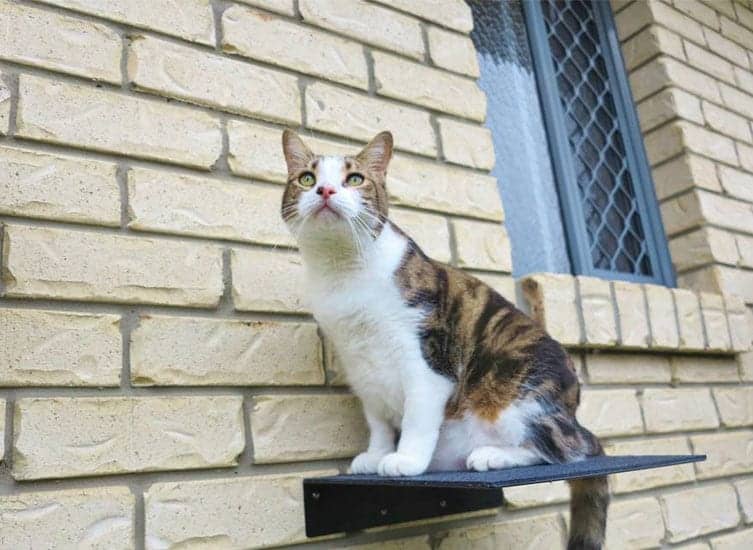 So why put your faith and trust in us?